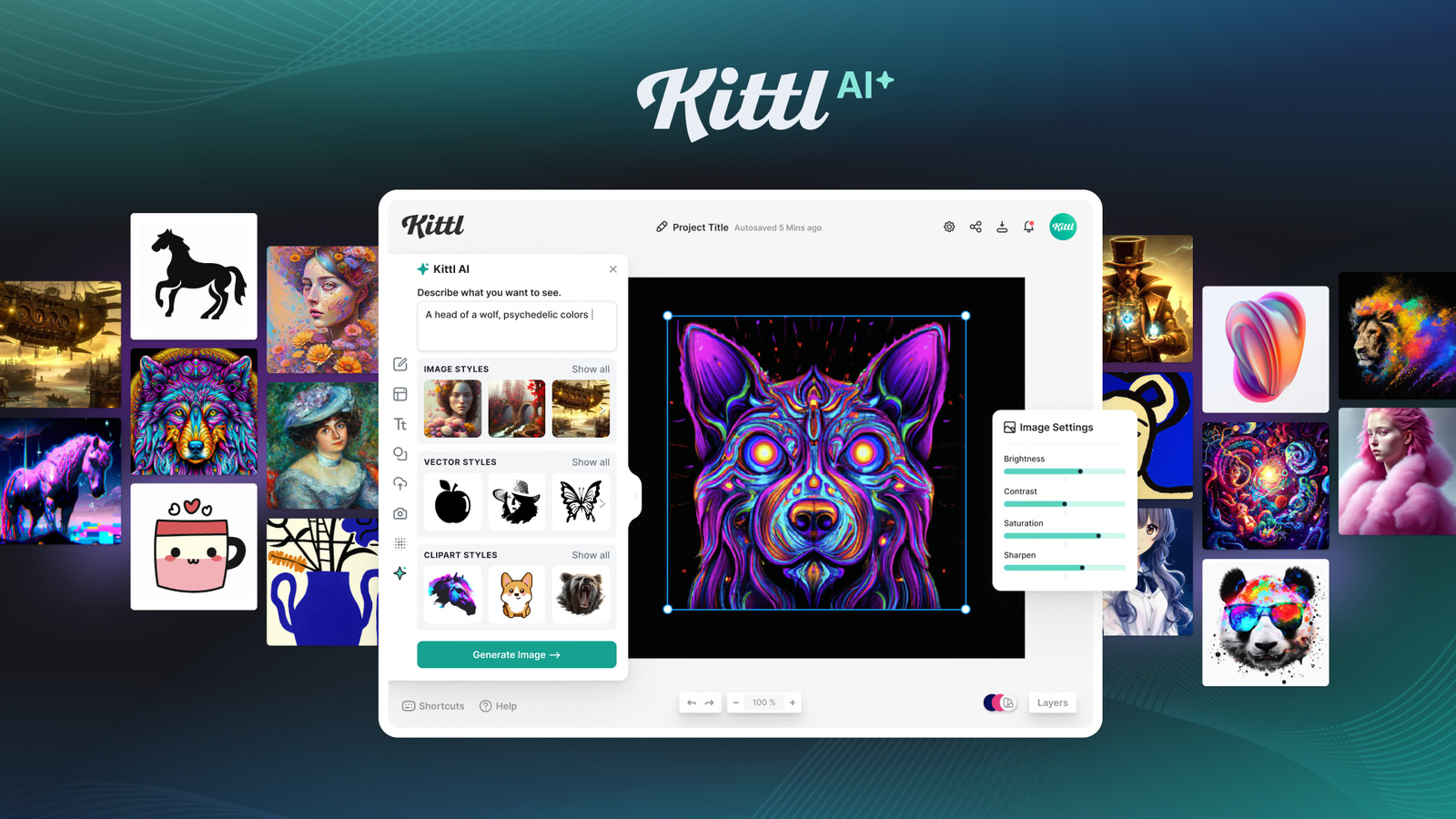 The landscape of design tools is constantly changing. We've come a long way from Photoshop V1.0 to modern design tools like Canva or Figma. Adobe's recent acquision of Figma shows that even well established players who stick to the traditional path are not immune to disruption by innovative startups. At Expedite Ventures, we are always on the lookout for companies that challenge the status quo and are looking revolutionize their industries. That thesis was the foundation of our investment in Kittl.
Graphic design tools have historically always fallen into one of two categories – powerful but complicated (think Adobe Illustrator), simple but limited (think Canva). Kittl manages to break that mold, empowering everyone to create beautiful, professional designs.
What began as a simple website selling user generated presets to a very loyal community quickly evolved into a robust, user-friendly design tool and an engaged artist community. Kittl strikes the perfect balance by offering a powerful yet intuitive design platform with a vast library of customizable templates.
Their recent introduction of cutting-edge AI techniques makes designing more accessible and efficient than ever before.
The feature trio of text-to-vector, text-to-image and text-to-clipart features feel like magic. Kittl empowers everyone to bring their creative visions to life through generative AI, helping designers breath a fresh burst of creativity into their projects. It's like having a master visual artist at your fingertips.
Kittl's "Visualize Mockups" feature puts designs on a virtual catwalk, allowing designers to visualize and refine their creations on various merchandise. And finally, for those tricky background edits, Kittl's one-click background removal tool is a huge time saver.
The beauty of these features lies in their simplicity and effectiveness. No special skill or knowledge is required. Kittl AI's smart presets do all the heavy lifting. Simply input your prompt and choose the style that best suits your project, and their tech handles the rest.
Kittl's success so far isn't only due that exceptional toolset. They deeply understand the needs of their target audience of creators looking for user-friendly design tools, and translate that into a product that is razor focused on helping that target audience.
We invested in Kittl back in 2021, but had been supporting them for over a year at that point. Nicolas Heymann, founder and CEO had this to say:
"Ramzi & Expedite have been super helpful, even before we actually got started. Ramzi's advice, experience and willingness to jump on challenges have been extremely valuable in every situation. I can highly recommend working with Expedite - they are an exceptional asset to any company."
A huge congratulations to the Kittl team on their recent €10.8 million Series A funding round led by Left Lane Capital. Our confidence in the team's vision and commitment to transforming the design space is unwavering, and we're excited to see them push the envelope further, making professional design accessible and intuitive. This aligns perfectly with our commitment at Expedite Ventures to invest in game-changing innovations
We are always on the lookout for talented people building products and tools that redefine industries through technology and great UI. If you're embarking on that journey, please reach out to us and let's chat!
– Ramzi, Lead Angel for Kittl
Further Reading